Hosting Migrate to Cloudy24
GUARANTEE: We'll manage your migration in 24 hours or your first year is Free.. Free.. Free!.  See How ..?
How to transfer your website to Cloudy24 Hosting
Open a ticket that provides the below information/ details for migration process
#1. Current Hosting Account Details
Confirm your existing hosting provider and number/ portion of sites you want to migrate. This will help us understand the type of migration we'll be working for you.
#2. Share Us The Hosting Access (encrytped)
Tell us your existing hosting account login details such as (website URL, Contol Panel login URL, username, and password, 2FA if any) to let us instantly execute the migration for you.
#3. Cloudy24 Hosting Requirements
Tell us if you already have a hosting plan with us or wish to buy a new one. We will check your existing account and suggest the most satisfactory option.
---
In your ticket, please tell us when you'd like to start the migration process. We're happy to perform around the clock to assure this takes place at a time that works for you. Our team will then be in contact to verify the details and ensure that everything runs smoothly. :) Open a ticket
---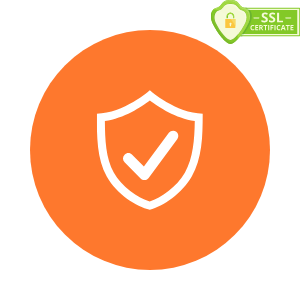 Your login credentials are secure with us (encrytped)
Safety is a large part of our ethos and we treat it very exceptionally. Our Support Ticket system is shielded by SSL encryption, so all credentials submitted by you this way are protected. As an added safety standard, we ask that you create a temporary password to be operated only with this migration procedure and then reset it once complete.
Satisfaction is Guaranteed or your first year is FREE.
We guarantee that your website will be migrated within 24 hours with no more than 10 minutes of downtime. If we do not meet this promise, or if you are not fully satisfied with how your migration was executed, we will credit your account with the worth of your first purchase of shared hosting with Cloudy24. This guarantee is not applied to promo packages and other than shared hosting packages.


We Make Sure Your Website is Fast
The Cloudy24 management team has over 3.5 years of experience in providing high quality, affordable website hosting. Your account will utilize only the best of breed server hardware, the most dependable network providers and the most up to date software programs available anywhere on the internet.
Complete Solutions
Cloudy24 understands our customers need for outstanding service and we are 110% committed to our clients' service standards. We've put together a complete solution to help get your website online quickly and easily, to promote your website and to profit with your site. You will experience our unrivaled reputation for quality 99.99% UpTime web hosting with outstanding 24x7x365 support services at an affordable price.
Personal Connection
"At Cloudy24 we're confident that you will be extremely happy with your 99.999% Uptime web hosting service, however if you are ever dissatisfied and you feel the need for my involvement, I will always make the time to personally assist you. We look forward to your business and to serving your web hosting needs."
- From CEO / Cloudy24
Why migrate to Cloudy24?
We guarantee our commitment to quality
Performance
We use only the top-notch latest and most secured web servers available in the market from H.P, Lenovo, Dell and Super Computer By IBM. Every one of our servers has at least 64 highly performing Intel Xeon CPU cores, 128GB of RAM and fast and reliable SSD drives protected with RAID up to Level 6. We place a more lightweight load on our machines than our competitors do, so your site has breathing space during engaged periods and you can run more complicated scripts.
Uptime
The high-level network infrastructure that powers our web hosting servers and machines delivers 100% uptime for every calendar month, except for scheduled maintenance. We use redundant bandwidth providers, routers, firewalls, VPNs, Antivirus and switches to provide full redundancy at all levels within our network. As a result, our network uptime is among the most satisfactory around and we're proud of the incredible performance it delivers.
Security
We're very serious about heightened security and protection. The top-notch and latest hardware and software firewalls defend our whole infrastructure. We diligently update and ensure the operating systems running on our servers is up to date with the latest patch and updates. And we regularly scan probe and test our defence systems to ensure that we're one of the most secure hosts around. The Cloudy24 adherence to security implies your websites and apps are secure here.
Support
At Cloudy24, we always aim to deliver total customer satisfaction with all our hosting and support services. That's why we offer speedy, trustworthy, and protected service that's backed by our friendly and knowledgeable Support Team, 24/7. We're so confident you'll love Cloudy24 hosting services, that we offer a 7-day money-back guarantee.
99.9% uptime
We're eagle-eyed if it comes to threats and monitor performance around the clock to ensure our servers stay protected and online.
7 Days Money-back Guarantee
If you're not completely satisfied with your hosting plan, we'll give you your money back, no hard feelings.
Disclaimers
* For full cPanel migration, we guarantee a migration time in less than 24 hours with no more than 15 minutes of downtime. Please keep in mind that partial cPanel migration often takes longer than 24 hours.
* If for some reason we do not meet our full cPanel migration guarantee, or if you are not completely satisfied with how your migration was managed, we will credit your account with the value of your first purchase of shared hosting with Cloudy24.
* When providing us with your existing hosting credentials, please choose a temporary password that will be used only during this migration process. It will need to be reset once the process is completed. Cloudy24 cannot be responsible for any security issues that arise should you choose not to follow this password instruction.
* Cloudy24 is not liable for any loss of data or any other detrimental impact to your site throughout the migration process.
Hosting migration is guaranteed for cPanel-based hosting accounts and sites created using WordPress. Any manual website migrations will be assessed on a case-by-case basis.
* Your account with the old provider should be active for at least 3-7 days after the transfer assistance request submission. Otherwise, we may not be able to finish the transfer of the files on time.
Our Data centers Location
Cloudy24 understands the need for high performance and reliable hosting solutions and our well planned infrastructure is one of the reasons why we're considered to be a great web hosting company. All of our servers are housed inside a state-of-the-art datacenter facility.